Circular Saw
Block Type
Weaponry
Weight
1.0
Destructible
No
Interactive
No
Version Introduced
Alpha 0.01
The Circular Saw is a powerful, fast-spinning weapon for killing soldiers, wooden buildings and sheep. It is also a fast auto-spinning alternative to motor wheels in various uses (driving propellers or engines, mostly).
It is one of the key components to creating a Chaos Engine.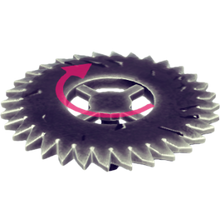 Ad blocker interference detected!
Wikia is a free-to-use site that makes money from advertising. We have a modified experience for viewers using ad blockers

Wikia is not accessible if you've made further modifications. Remove the custom ad blocker rule(s) and the page will load as expected.